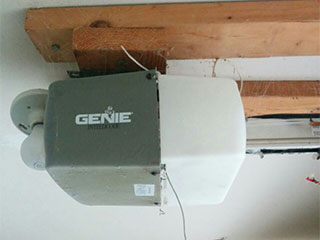 There are three main types of garage door openers on the market today, and they vary mostly by the drive system they employ. While the chain and belt drive models can be excellent choices for a lot of homeowners, the screw drive openers are still some of the best options out there.
What is a Screw Drive Opener?
This type of opener uses a long threaded rod, or "screw", that runs down the opener track. When the opener is trying to open or close your door, the motor rotates the screw. The trolley, which is connected to the screw, is then moved to open or close the door. A screw drive system, while generally quieter than a chain drive system, is not as quiet as a belt drive or other systems, so homeowners with a garage that's close to their bedroom will want to consider how much noise they'll be willing to accept.
The Main Benefits
Screw drive openers aren't the most silent ones, but their not the noisest ones either. They have two main benefits to offer. The first one relates to maintenance. Screw drive units require very little maintenance, as they are comprised of very few parts, and therefore not a lot of things need to be adjusted or lubricated. The parts that do, will require it far less often than chain-drive units for example. The second main benefit is speed. Openers of this type are by far the ones who are capable of opening and closing your garage door the fastest.
A Little Maintenance Goes a Long Way
While screw drive units don't require as much maintenance as other types of openers, a minimal amount is still necessary in order to make sure your unit continues functioning optimally. You can perform a thorough inspection of the screw and the trolley, to make sure they haven't gotten damaged somehow. Then you can apply some lubricant to the screw in order to ensure its smooth performance. As with every opener, the safety sensors need to be routinely checked, so you might as well test them out while you're at it, to make sure your door is safe to use.
You Know Who To Call
If you're looking for a new garage door opener, whether it's a screw-drive unit you're after or any of the other types, our experts at Garage Door Repair Romeoville can help you find the best model for your home, and we'll perform the opener installation with speed and efficiency. Call us today.